"Two months to the day after we got Murphy, we left for our wedding/honeymoon. We really didn't want to board him, which is why we were so grateful that my Mom drove from Michigan to Maryland to stay with him for a whole week. They instantly bonded and now he doesn't seem to care we are home...hahaha. 😘❤🐶 He seems to know now that this is his forever home. He loves his grandma."
"Duncan (formerly Smoky) is settling in nicely after his long car ride home (5 hours) yesterday. So far so good with the resident cat!"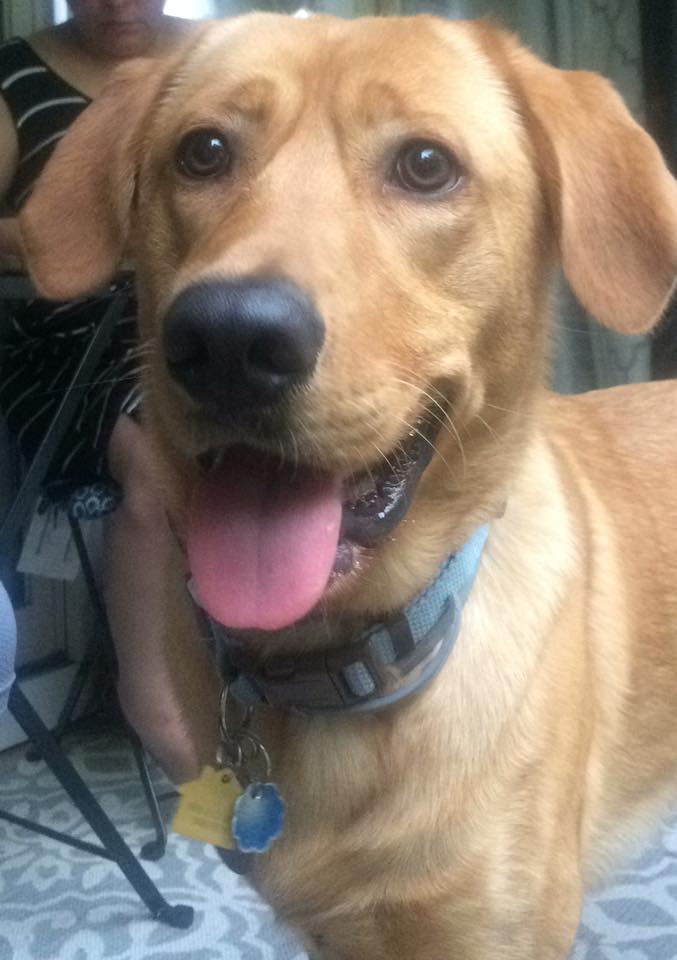 "Hello all from Jay (aka Allen from 2-1/2 clan); just to let you know that I celebrated my first birthday yesterday (May 30) and I'm now 68lbs. All is well and soon will leave with my parents for Korea! Yay!"
Copper & Sierra (fka Carson & Callie)
"Copper & Sierra (fka Carson & Callie) are doing well, given how far they had to come. It is really rewarding to see them begin to open up. They absolutely LOVE walks, with tails up and wagging the whole time. Last night a small bunny crossed our path about 20 feet ahead, and they were both desperate to get to it. Today it was a few squirrels that piqued their interest. They still have quite a ways to go with anything outside of our normal routine, but within the confines of our normal routine they seem to be happy pups. They still feel safest in their crate when anyone other than me is home, but hopefully that will improve with time."
"Just a quick hi and some pics to share - we love having Grayson (fka Greyson) in our family, and we think he's pretty happy here, too!"
"This Cara (fka Mittens, winter litter). She is a sweetheart. Thank you Lus Labs for bringing us together."
"I am settling in to my new home, they keep telling me that I get to stay here and be loved forever! I sure do enjoy my new furry sister and brother, as well as my human sisters. I follow Mom and Dad all around the house - i just want them to love me. ❤ Dad and Mom bought me new jewelry to wear around my neck and it has my name on it! They took me to the vet today and I wanted to visit with EVERYONE while we were there! I played outside a lot with my brother and I am kind of tired now."
"My boy Baylor. He's come a long way from his days in a park near the border of Mexico. He's about 7. I wonder every day- what was his life like before us? How did he lose his leg? What happened to him? Does he miss his family? There is no doubt that he belonged to someone before me. But now he belongs to me. And don't tell him that he doesn't have four legs. My boy is a beast! And a blessing. I can't imagine my life without him. And I can't imagine Baylor out there alone. Thank you Lu's Labs!!!! You've saved us both."
"Little miss Ellie (fka Fleur from the Wizard Litter) is starting to grow into her paws! She's a sweetheart who loves cuddles, peanut butter, ice cream, and playing with her friends. We couldn't be more in love with this little goober!"
"I'm so proud of my boy, inspired by another Lu's Labs alum, he became a certified volunteer therapy dog today. He's a hit at the Nursing home and Retirement home we've been to - where we are hoping to become regulars. I'm excited that we've found a way to spread Ollie's love & joy - especially with older folks ❤️."
"Happy gotcha day, Spike - a year ago, you came into our lives and life - and the sofa cushions and the coffee table and the carpeting and my ankle and several pairs of shoes - will never be the same. Love you, little dude!"
"We just adopted 'Faith' from the Easter Litter on April 9, 2018. We call her Layla & she is doing so well in our home with our black Lab, Kodi. She is so sweet & we love her! 10 weeks old & holding her own playing tug & chasing balls with Kodi!"
"We adopted Bella (Quinn) on 3/3/2018. Since day 1, she seem to be uncomfortable with being too close to my husband. Bella is fine around the kids and I. In fact there's no such thing as personal space. Finally, today is the first time to she jump up on the sofa & let daddy rubbed her head. 💕"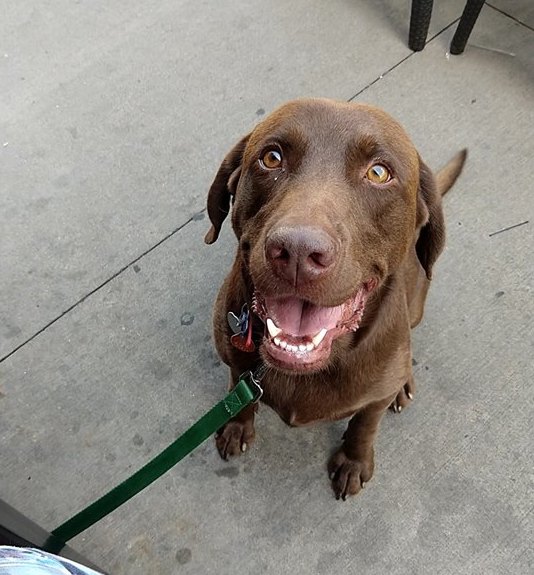 "Browning is an absolutely perfect match for our little family and is doing very well. He's as happy as ever! Just in case anyone was wondering "
"Snoopy (now Snoop) is amazing! We've had him for 48 hours and couldn't be happier. He did well at the vet and looooooves the neighborhood dog park!"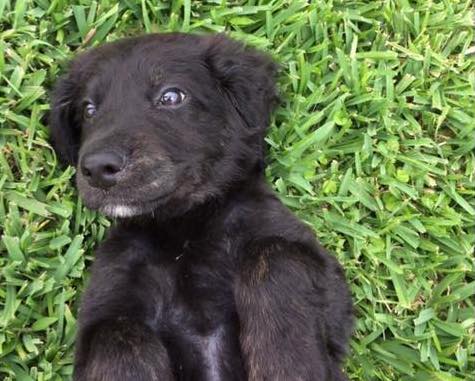 "We are smitten with this sweet, gentle girl! Olive has been totally at home since she has been with us. We are continually surprised by her maturity for a 15-week old puppy who is totally potty trained, has not chewed on anything but her bones and is content even in her crate at night! It's as if she has always lived here! Her foster family in the South has done an amazing job and we are so grateful!"
"Annie (formerly Sasha) has had such a busy summer- she spent two weeks with us in upstate NY. Although she wasn't so interested in swimming yet, she did LOVE her first boat ride and playing with new dog friends. She also completed training class however she still enjoys stealing from our recycling collection!
"The sun is shining, I think Lydia is in her Happy Happy place (or she is doing yoga) lol she is adapting well to lake life"
"On Sunday, we celebrated two years (still can't believe it!) with Morrison and wanted to send you a few pictures.
I cannot put into words how much joy and laughter he has brought to our lives. We've spent a little more money on vacuuming tools than initially expected and seen the yard transition from grass to mud, but we wouldn't have it any other way. Earlier this year, he was the ring bearer in our wedding and has become such an important part of our family.
Thank you again for allowing us to adopt him and for all of your work helping find these labs a home."
"Piper puppy. She is so happy all the time, its kinda contagious"
"Sadie, fka Abby, mama of the Kiln litter, is doing great! Everyone thinks she is a doll, and even the vet told us we had hit the jackpot. But it turns out Sadie is a seriously HIGH-ENERGY DOG! She spent 90 minutes at the dog park yesterday, running, chasing balls, wrestling, and playing tug-of-war with everyone from a Maltese to a St. Bernard, and she easily could have gone another hour!"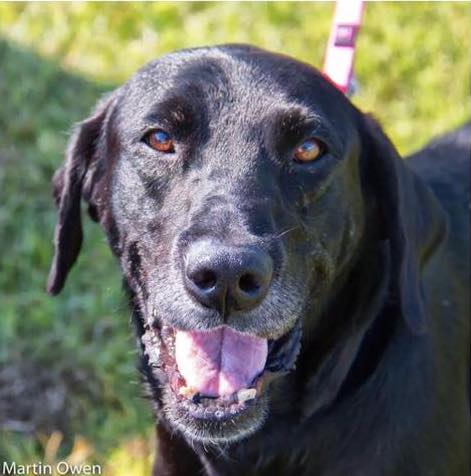 "Russell (fka Nuccio) helped his parents tie the knot! He was the "best dog" and fulfilled his duties admirably!"
"Took my Diamond to get her last puppy shots today and the girls at the vets office fell in love with her. She did amazing!!!! 💎❤️ Also represented Lu's Labs to a lady there that's considering adoption ."
"Duke (FKA Marc) has started volunteering as a service dog with PAL! He is so amazing! This past weekend we went to the VA Hospital and it was so great to see all the smiles on people's faces!"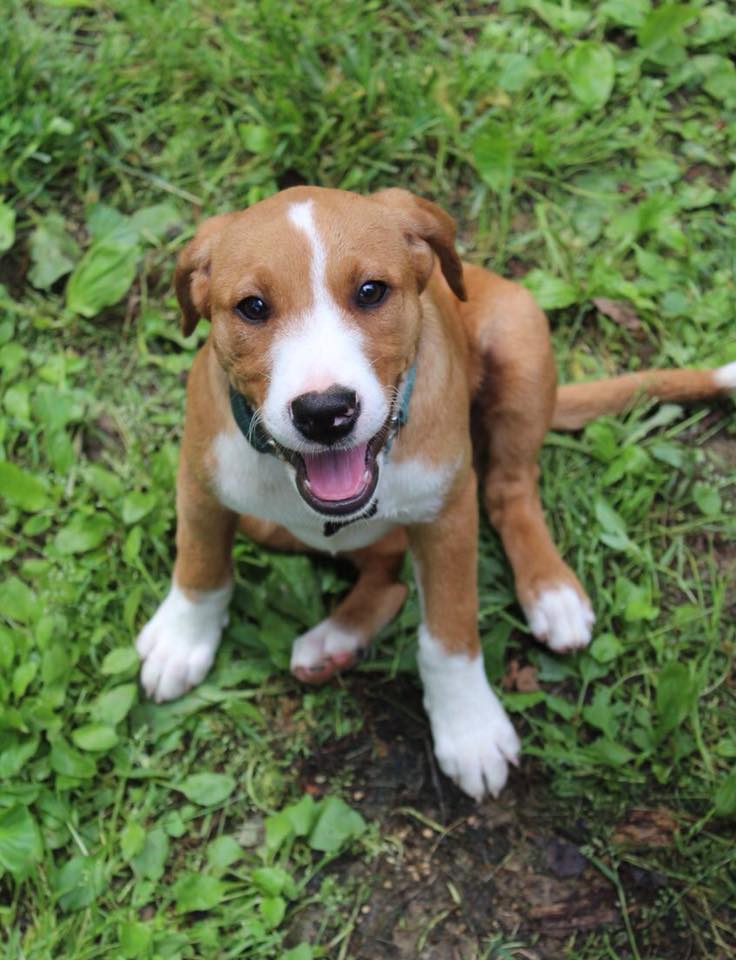 "We love getting to know our new pup (formerly Raine now Ivy) from the Spring litter. As first time dog owners it feels a lot like the toddler years but she's learning quickly."
"Today is my Lola's second year gotcha anniversary. The past two years have been very difficult for me and my family. Lola has been a constant companion. She gives the best cuddles, hugs and is the best comforter. We have bonded since day 1 and we are inseparable. LOVE her to pieces. ❤️Thank you Lu's Labs for getting us together. Best fit ever! Life's a drab without a lab!"
"Thank you Lu's Labs for allowing Chief (fka Dallas) to adopt us 2 yrs ago. He loves to swim, watch tv with the grandson, check on all of the farm animals at Summerseat Farm, cuddle, hog the couch/bed...etc! Chief makes us smile and giggle everyday. He brings so much love to everyone who meets him. Thank you, thank you, thank you for bringing Chief into ours lives....rest assure he will continue to be spoiled rotten and plastered with kisses everyday!"
"Barkley (fka Sutton) the last 3.5 months we have gotten to really know Barkley. He gives us so much love! He enjoys teasing the boys by taking their stuff animals while they are sleeping and he always takes my slippers when I leave but doesn't chew them. "
"Our first month with Goldie has been a blast! She mostly has been acting ridiculously with us (sometimes it is our fault). But we have met so many friends at all of the parks and running is our favorite thing to do, when cuddling on the couch isn't an option. She has filled out her frame to a healthy weight and loves playing with her wobbler for dinner. We are hoping to finish off her first round of training next month so that she can act like the true lady she is."
"He's wonderful! He's starting to feel really at home I think. He loves to fall asleep in between my legs when we're on the couch. Everyone I've introduced him to has absolutely loved him. I think he's starting to get a feel for our house rules but I also feel like we're doing a great job of respecting his boundaries and making sure he gets the exercise he needs. We both love Gavin so much."
"Sunny update! Sunny has made herself right at home. She's graduated to being allowed in the big yard and we've not had to leash her for a week! She loves loves her baby pool. She lays in it, splashes around and then lays in the dirt hole she's created in the corner of the yard! She is happy and so are we! ❤️"
"Kit (previously Kiera) has been with us for a year now! She's so much fun! Loves her bro, river romps, fetching, bay trips, you name it.. she's determined to live her best life! Couldn't imagine our fam without her. Thank you Lu's Labs!"
"I just wanted to pass along my appreciation to you, and Lu's Labs in general, for all the hard work you put into placing the Lab community. Minnie, now known as Creole (with her Louisiana upbringing and just being a mixture of things; like the people, language and food that is known as Creole, I thought the name was appropriate). Thanks to your efforts Creole has found her Furever home, her Furever dock, her Furever boats, and of course her Furever family. It's been a little less than 24 hours but she is already settling in nicely and has been exceeding expectations, I can only hope I can exceed her expectations as well! So thanks again, I really appreciate all that you have done for me, and more importantly all that you continue to do for other labs in need....."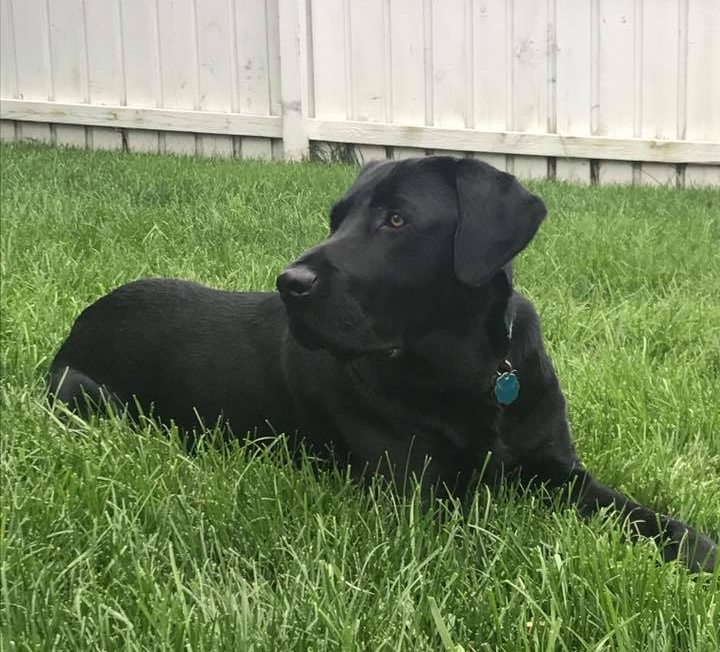 "Bear Bryant has been with us for exactly one week today! He is the BIGGEST snuggle bug. He loves to go on walks and play fetch in the yard. He's amazing with my two boys. We ❤️him!"
"It has been 3 years today the Flynn joined our family. When he 1st came to us we noticed he did not wag his tail too much, now it wags all the time. He is the first dog that I have had that does not like tall or wet grass. He will go the long way around if he can stay out of the wet grass. We love him dearly and are so glad he is part of our family. Thanks Lu'sLab for saving him."
Gee Major & Dee Minor (fka Dexter & Luke)
"Gee Major (Dexter) and Dee Minor (Luke) are doing great! We have been learning so much about each other!The boys have fit beautifully into our routine. I thought my husband was nuts when he said he wanted the two dogs but in just two weeks, they have already brought us so much joy, laughter and love. They both enjoy seating on the couch with me and watching TV. It is so comforting! Thank you for all the work you do for the rescue. Thank you also, Deirdre, for suggesting the boys for us. I can't imagine life without them now! "
"Today we are celebrating 2 years with this adorable boy Riley (fka Dixon). He is so sweet and loveable! When you see that face and little pink tongue you are hooked. We are so happy to have him in our family. Thanks again Lu' s Labs! ❤️"
"After over a decade of chocolate, Ginger agreed we needed to adopt a big scoop of something different. We don't know her full story of what was likely a difficult past. We will, however write a new story of what will become an awesome future! Welcome to your forever home Daphne Mae!!!"
"Today (8/13) is the second anniversary of Ace's Gotcha Day! We were hardcore foster fails and it was the best decision we ever made. He makes us so happy every day with his warm heart and playful spirit. Thanks for introducing him into our lives!"
"Porter having a blast on the ferry to Martha's Vineyard.. he's a hot commodity everywhere we go especially with the littles 💞"
"Thankful to Lu's Labs for allowing us to bring this little monster home. It's been a year full of cuddles, fetch, and trouble! (Taco from the Cajun Litter)"
"Today (May 31) Charcoal "Charlie" (fka Joanie) and I got great news. Her six month heartworm recheck was negative! Charlie is also finally at a healthy weight of ~58 lbs (up from 48 when Luisa Paucchi took her into the rescue). I'm so grateful our paths led us together and to lus labs for bringing my heart home. (Special shoutout to Luisa, Samantha, and Linda.)"
"Happy Memorial Day from trail-dog-in-training, Carson (fka Barney)!!! We couldn't be prouder of how far this guy has come with his leash manners, greatly assisted by his backpack. He looooves having a job to do on our hikes!"
"What else do you need when you have a comfy lap and a beautiful night on the patio...Dexter is not spoiled at all"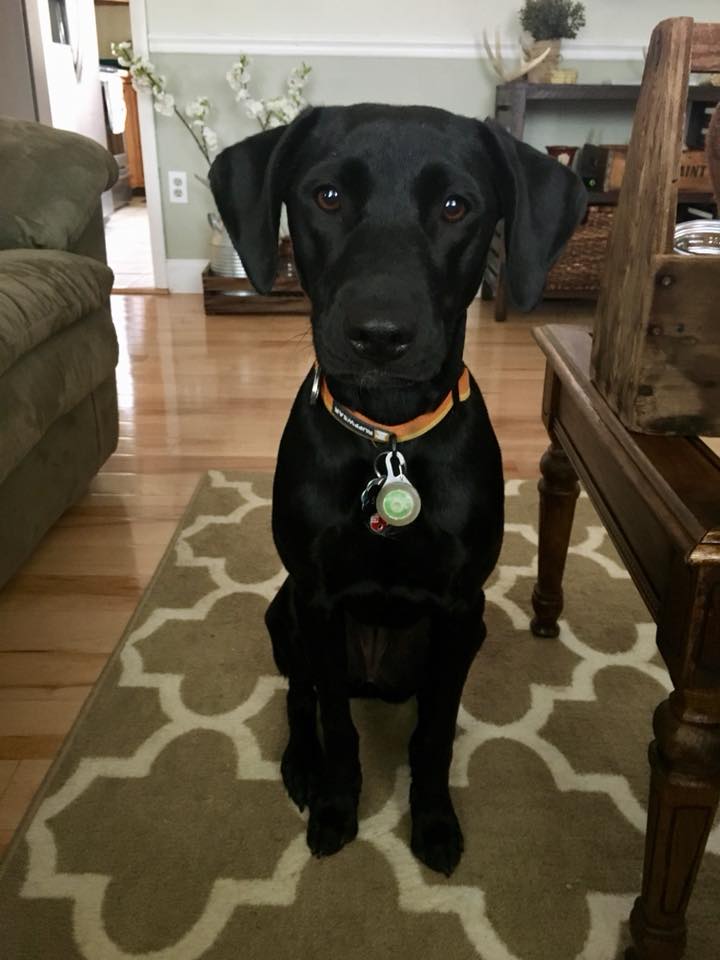 "A day in the life of Summit puppy: struggle to wake up, wait for Mamma and Daddy to come home from work, go for a hike, then winery trip with her pup bff! What a day."
"Kaylee just passed the Canine Good Citizen Test yesterday. All of her obedience classes paid off. We continue with our Therapy Dog work. Kaylee loves visiting people. We spent a lot of time at the Mary Washington Healthcare facilitates over the past 2 weeks while they converted to a new record keeping. They set up "relaxation rooms" to de-stress for the staff at all of their facilities and wanted Therapy Dogs to help out. We will add a YMCA kids camp on Fridays in addition to our library and hospital visits. As Kaylee continues to mature we will add in some assisted living facilities later this summer."
"Beautiful Zelda (formerly Faith from Mississippi). Adopted from Lu's Labs Feb 2016. Happy and thriving at age 3! "
"Henry is THE MOST spoiled boy ever!! The girls are convinced that my mom and her husband love Henry more than them! Lol. They even rented a house for us in ME for vacation that allowed dogs so that Henry would be with us!
He is truly the best thing that our family has had in about 9 years...he is truly the love of all of our lives. He is 90% house trained and when he has an accident it really is human error.
Thank you for bringing him into our lives...he truly is the love of our lives!"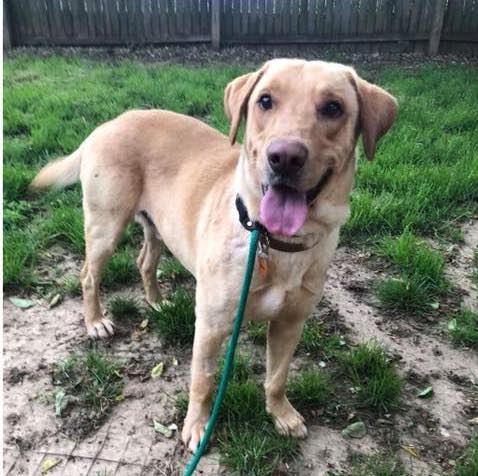 "I don't believe I could have found a better dog for me and my family. With a little time and training, Barney is going to be an amazing dog. If he is as smart and gentle as he has shown himself, I will consider having him evaluated as a potential service dog. Sort of share the joy and goodness that has been given to us. It's been quite a ride, but I have nothing but praise for the way Lu's Labs is run and organized, and especially the people I have met and had the pleasure to work with. Thank you for all the help and patience and support you have shown me."
"Can't thank Lu's Labs and our awesome foster, enough for our girls Sable(formerly Jolly) & Onyx. We love the girls so & they seem to like us too (but then ...they love all people it seems!)"
"It's hard to believe it's been two years since Jax became part of our "pack." He has been the source of much laughter, love and the occasional shaking of the head. Though occasionally he embraces the role of the annoying little brother, he and his sister Endi are the best of buds. Our concerns about whether he would like the water quickly dissipated. He loves the ocean, the pool and any random puddle he can wallow in! We now live in SC so he swims daily and loves sunning himself by the pool with Endi. He is also obsessed with his tennis ball and rolls it himself into the pool once we tire of the relentless fetch. He brings us so much joy and we are thankful to Lu's Labs and all you did to make his furever home with us!"
"He is doing great! He's getting pretty big. His last visit to the vet a couple of weeks ago, he was 52 lbs. I'm happy to report that his HW test was negative. We are working with a trainer to help with some minor pulling while walking on a leash. He's not interested in the swimming pool yet. He loves his chew toys and balls. The girls are spoiling him with lots of attention
🙂 Duke is a really good dog and he fits right in with our family! Thanks for all of your help and guidance finding the right dog for us!"
"Thank you, Lu's Labs for rescuing Merida (Evangeline from the kiln litter). If you hadn't rescued her mom, brothers, and sister, she would not have become a part of our family. As you can see, she brings so much love and joy to our family. Thank you again."
"Night 1 of thousands to come with both my girls. Lucy and Scout have immediately bonded in the first day, and I am so happy to have gone through the Lu's Labs process. Thank you all for what you do for the community. I truly feel special today after taking home my new puppy after the passing of my 16 year old yellow named Sparky. Sorry for the second post! Today was a good day. Just wanted to share with this wonderful new network!"
"A year ago, after 3 yrs of doing hard time, Papi came to us as a foster. Now he gets whatever he wants. Today swim therapy massage, lunch, brushing and a long nap with the homies."
"Words can hardly express how much I love this girl! Thank you Lu's Labs! #samanthajaneisthebomb"
"She is such a love!! Thank you so much for all of your help in making the adoption happen, I am so grateful!!"
"Zeeti, now Korra. Just wanted to let you guys know that Korra is settling in beautifully this week. She's feeling more comfortable here every day and is loving the attention from the teachers' kids and everyone on campus right now... she's going to love it when all the students return and she gets to be the official dorm dog! Thank you both so much for your help and patience in making this happen."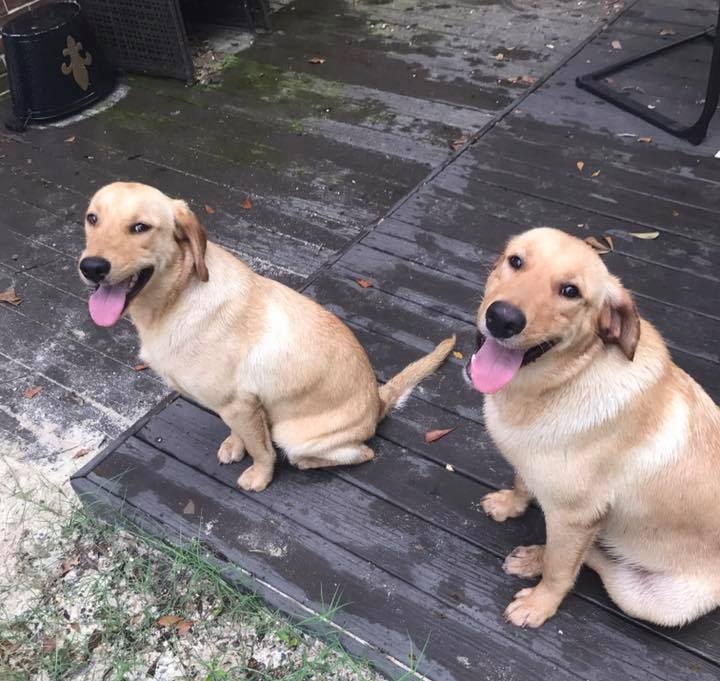 "When these two came up for adoption, the leading description was "two bonded sisters." These two are inseparable."
"Frank (fka Lopez) is living the dream by the side of his big sis, Barbie!"
"A year ago today (7/15) we brought this little lady home! Happy gotya day Oakley girl you're loved more than you'll ever know!"
"We learned that Winston would rather be on land than in the water. He is a hot mess, but we love him!! ❤️"